Premium Heater and Furnace Services
Air Quality Heater and Furnace System Services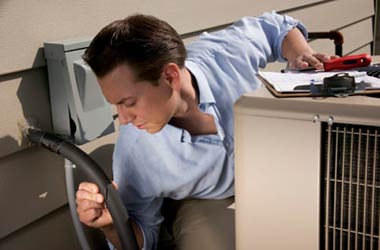 Serving customers in San Mateo and Santa Clara Counties — "from Morgan Hill to San Mateo" — Air Quality Heating & Air Conditioning has all of your home and business heater and furnace service needs taken care of with our residential and lt commercial heating services. Whether your heater or furnace needs minor maintenance or major repairs and replacement, our experienced and friendly HVAC technicians will provide you with a range of options for service that will fit any budget. Call us today and see why our loyal Bay Area customer base trust our technicians for their heating and furnace services all throughout the year.
Residential and Lt Commercial Heater & Furnace Maintenance
Regular and ongoing heater system maintenance is very important within the Greater Bay Area, as the salt-air and extreme fluctuations can really take a toll on systems, whether they be heat pumps or burn solid fuel such as gas or oil. At Air Quality Heating & Air Conditioning, we work very hard to help our residential and commercial heating clients take care of the investment they have in their heating systems. Offering multi-point inspections, cleanings, seasonal tune-ups and scheduled ongoing maintenance, our service technicians ensure that your heating system is a powerhouse, running at peak efficiency, and is protected from any wear and tear or damage that could cause future repairs or replacements. Defend your home and business' heating systems with our scheduled maintenance services today.
Heater & Furnace Installation and Replacement
We are your go-to contractors for Bay Area clients who are looking to purchase and install any of the many types of heaters available on the market today. As a Carrier Factory Authorized Dealer, we carry a full line of Carrier's latest heating products and innovations for residential and commercial heating. From heat pumps and packaged units to oil and gas furnaces, our variety of products offer home and business heating solutions that flex to fit your specific heating and comfort needs, while also helping to conserve energy and help you get the most for your energy-dollar. Call us to speak with an installation expert, or browse our heating options online.