Premier Air Conditioner Service
Air Quality Air Conditioner and Cooling Services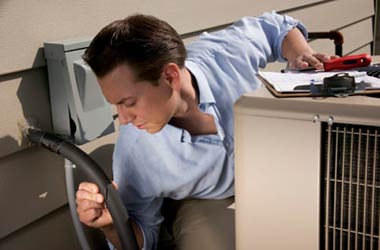 Your one-stop-shop for all of your air conditioning needs – Air Quality Heating & Air Conditioning – has been proudly serving the Bay Area since 1999. Whether you need a quick repair or a complete system installation, you are a homeowner or a business owner, Air Quality Heating & Air Conditioning offers fast and friendly air conditioner service in San Jose California and the surrounding areas.
Hear an unsettling noise coming from your air conditioner unit? Wondering why your utility bill doubled unexpectedly? Don't wait until you have a major issue to reach out to Air Quality Heating & Air Conditioning. Our technicians have a knack for identifying potential issues that others would miss in a routine inspection. This prevents costly repairs and prolongs the life of your unit. Contact the Bay Area HVAC technicians at Air Quality Heating & Air Conditioning for all of your air conditioner repair and servicing needs.
Residential and Lt Commercial Air Conditioner Maintenance
Any HVAC expert knows that the best way to prolong the effectiveness and efficiency of an HVAC system is through routine maintenance. Whether at your home or place of business, any air conditioner, furnace or water heater requires a tune-up. Having one of our Air Quality Heating & Air Conditioning, trained and certified technicians service your equipment will ensure that it is running optimally and that your structure's comfort and IAQ are well taken care of. Through routine maintenance, you never have to worry again about your system breaking down, or your energy bill spiking, outside of a natural disaster, or other unexpected damage. This gives you the peace of mind through the harsher seasons that your system is prepared to take on any weather, and that you won't have to afford costly repairs. Call Air Quality Heating & Air Conditioning today to setup a comprehensive maintenance plan for your HVAC system.
Air Conditioner Installation and Replacement
If you are looking to replace your air conditioner, Air Quality Heating & Air Conditioning offers high end products from the industry's #1 manufacturer in HVAC products, Carrier. As a factory authorized dealer, Air Quality Heating & Air Conditioning has quick access to the best air conditioners in the Bay Area. We also offer convenient, secure and fair financing options to qualified customers with approved credit.
Air Quality Heating & Air Conditioning offers expert guidance for the entire purchasing process. From an inspection of whether or not your current system needs replacing, to helping you find the right size and type of system for your building. We always make sure that any system we install is the right fit for the customer's home, place of business and budget.
Once you have found the right system for your home's or business's needs, the last thing you want is a faulty installation. Our technicians provide exceptional install jobs. We will take out your previous system and install your new one in a timely and professional manner. We always test our new systems before we leave to ensure the installation was a success.