HVAC Contractors in Mountain View, CA
Air Conditioning & Heating Installation, Repair & Maintenance Mountain View CA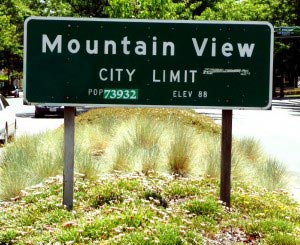 At Air Quality Heating & Air Conditioning, we provide Mountain View residents with the best in heating and cooling services. Our company has been in the industry for many years and we have a long standing tradition of providing customers in the area with everything they need to meet their heating and cooling needs. Our company is a full service HVAC provider and we have the tools, the staff, the resources and the products to provide each customer with a top quality system. We want to show you how we can exceed your expectations with our service options. Mountain View residents can count on us to provide the best service options for many years to come!
HVAC Contractors in Mountain View
Our team of HVAC contractors in Mountain View is very experienced in the industry and has the knowledge needed to provide residential customers with the best in service options. We cover a wide range of service options from repairs to routine maintenance options. We even offer emergency service so home owners can contact us at any time to have their unit serviced and back in action! We are here for you!
HVAC Repairs and Service in Mountain View
Each of our technicians is NATE certified and have the training needed to provide the best repair and service options. We can handle the toughest jobs and never turn away a problem. We can handle any air conditioning and heating need so contact us today to get your unit up and running at maximum efficiency!
Heating Services in Mountain View
To stay warm during the winter season, it is very important for home owners to have their heating unit serviced on a regular basis. We can offer maintenance and other service options to keep your heating unit running properly. We handle all types of heating systems and we are ready to help with any heating need! We will keep your home warm and comfortable for the entire winter season.
Air Conditioning Services in Mountain View
Air conditioning systems are also very important. When the hot temperatures arrive, it is important for your air conditioning unit to be running a maximum efficiency. We offer the best service options to keep your home cool and comfortable when the temperatures are sweltering outside. Contact us today for all of your air conditioning needs!
What We Offer
At Air Quality Heating & Air Conditioning, we are a Carrier Factory Authorized dealer. This means we provide the best service in the industry. Our technicians are ready to help you with any heating and air conditioning needs. Contact us today to get started!