The cold days of winter are marching on, and homeowners everywhere are enjoying the warmth of their furnace or gas heater. One common problem with heating systems our professionals at Air Quality Heating and Air Conditioning have noticed is that while the air is nice and warm, it's also quite dry. The solution to this issue is fairly simple: add a humidifier.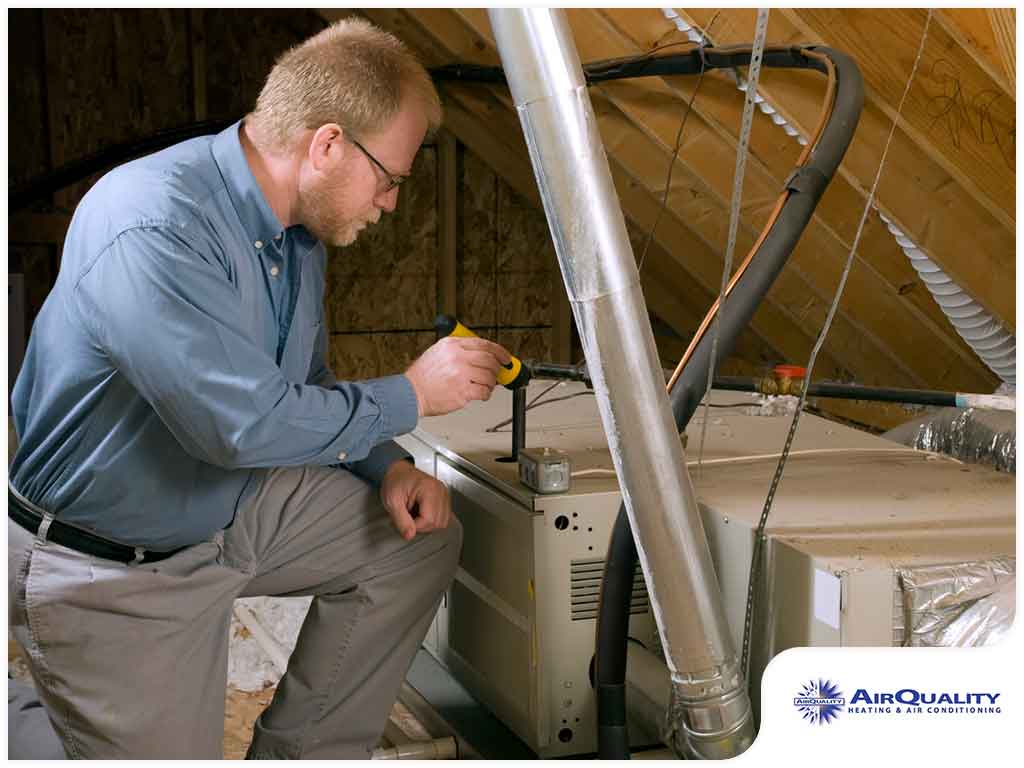 Humidifiers can be stand-alone units, or they can be retrofitted to work with an existing HVAC system. Whatever type of humidifier you have, it pays to keep it in good working condition to help make your home more comfortable this season.
Cleaning Humidifiers
The size of your humidifier generally determines how often it needs to be cleaned. You can consult the manufacturer's manual or call our pros at Air Quality HVAC to inspect the unit for you. There are also a few simple maintenance checks you can do on your own to ensure your humidifier is good to go. Smaller units need to have their filters cleaned daily and sanitized weekly, and you should check them frequently to see if they need to be changed as well.
Replacing Water Panels
Humidifiers use a water panel to introduce moisture into your heated air. Like air filters, water panels aren't a permanent fixture of the device, so they need to be replaced regularly. Before making any changes to your unit, make sure it's turned off and the power is cut completely before proceeding. If you're uncertain of how to do this, it's best to leave it to a professional.
Let Us Handle Your Routine Maintenance
Our furnace repair and maintenance services at Air Quality include a comprehensive checkup of your humidifier system, as well as all related HVAC units. Give us a call at 408-920-3910 or fill out our contact form to schedule a service visit or request a free quote on new humidifier installations today. We serve homeowners in San Jose and nearby areas.