Heating systems are fairly easy to operate, therefore it's hard to miss when one starts developing problems such as a failure to shut down. In this blog, Air Quality discusses the things you should do if your heating system won't turn off.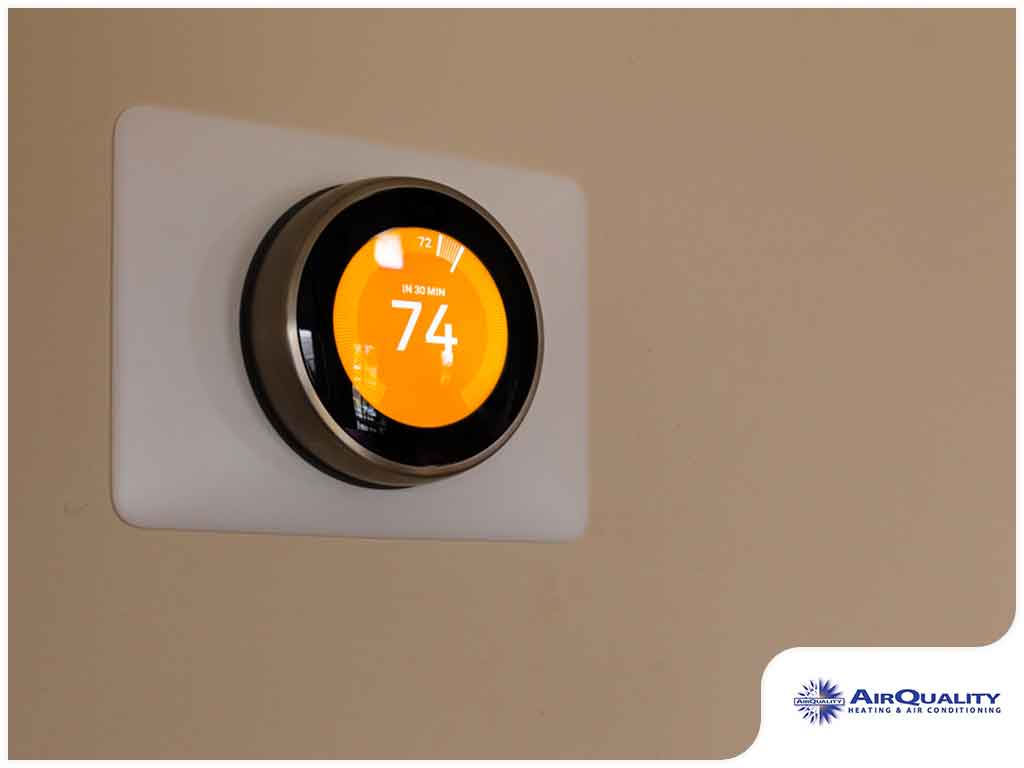 Turn It Off at the Thermostat
Certain heating systems, usually heat pumps, can be shut down at the thermostat through its "Cool/Heat Off" switch. Once you flip this switch, wait for a few minutes and see if the heating system is winding down.
Reset the Thermostat
Perform a factory reset as prescribed in your thermostat's user guide. Clean the contacts between the panel and wall socket before putting it back. You may also need to replace the batteries if you haven't done so in the past several months. In most cases, the heating system will go back to operating normally after this step.
Cut the Power
If the thermostat seems fine but the heating system isn't working, try cutting the power temporarily. Most heating systems have an on/off switch near the boiler or furnace which is clearly labeled. If your heating system doesn't have this, try cutting the power from the breaker, wait a few minutes, then turn it back on. Allow about 20 minutes of operation before shutting it down normally.
Check for a Damaged Contactor
Heat pumps have a component called a compressor contactor, which governs when and how much power goes into the power pump. This component can get worn down over time, and this is more likely to happen to heating systems that are subjected to unusual amounts of wear or don't receive regular maintenance.
Schedule an Appointment With an HVAC Contractor
If none of these troubleshooting steps work, schedule an appointment with an HVAC contractor. You may be thinking about holding off until the fall season to do this, but you really shouldn't. After all, if you have a reversible heat pump, you'll be using the same system not far down the road to cool your home. Also, if you have an oil- or gas-fired furnace, you can't leave unburned fuel in it.
Call Air Quality for All Your Heating Needs
Air Quality is your leading provider of heating and air conditioning services. Give us a call at 408-920-3910 or fill out our contact form. We serve customers in San Jose and nearby areas.